Wednesday, February 10, 2010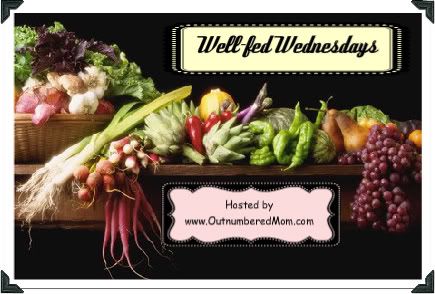 It's Wednesday, and I usually post a family-friendly recipe for you, then ask you to join in, too. There haven't been many "joiners," so I decided to take a different tact this week.
Today I'm going to point the way to some great tips that can be a big help. If you're interested in
good cooking and good eating for the family
, there are two blogs you need to check out.
One is by Rita, and
you can click here to visit her
. She has all kinds of great cooking ideas -- shortcuts, handy products I've never heard of, recipes, you name it. There's much to be gained from reading one of her posts.
The other comes from Melinda,
who is issuing a challenge here
. This is such a great idea. We all know we don't always eat well, but the idea of changing everything is daunting. Instead, Melinda is proposing you find
one thing
about your family's eating habits to work on each week. She'll feature tips from a nutritionist each Wednesday, and you can link up to be a part of her challenge, if you'd like.
So wander on over and gather some great tips and inspiration!
Happy cooking and eating!