Wednesday, February 24, 2010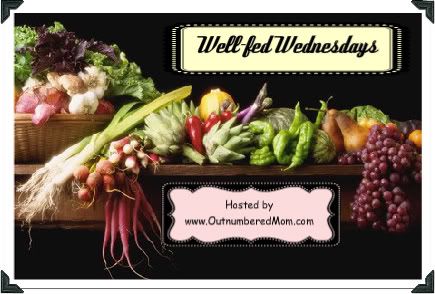 Time to share another
family-friendly recipe.
Food is so important to my boys, so when it comes to dinner, I aim to please!
Here's a recipe that is so easy, and my boys love it. I've made it with beef, and I've substituted chicken also. Hope you enjoy!
Cheesy Beef Enchiladas

1 lb. ground beef, a 16 oz. jar salsa divided, 2 cups shredded cheddar cheese, 10 flour tortillas

Brown meat and drain. Stir in 1/2 cup of the salsa and 1 cup of the cheese.
Spread 1 cup salsa in 13x9 baking dish. Place 1/4 cup meat mixture down center of each tortilla; roll up. Place tortillas, seam-side down, on salsa. Top with remaining salsa and cheese.
Bake at 350 for 20 minutes. Makes 10 enchiladas.
Easy and fun! Try it with beef or cheese.
If you have a family friendly recipe you'd like to share, just leave a comment and your web address. We'll come on over and check it out.

Happy eating!