Wednesday, March 3, 2010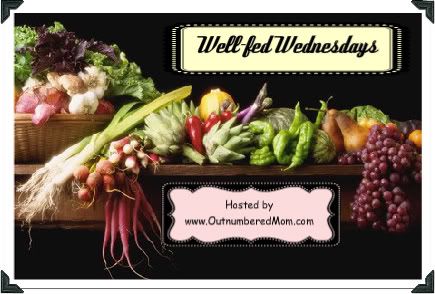 I'm off to a writers conference today
, but I have to share an easy and delicious dish with you. It came from my mother, and it comes in handy especially with turkey leftovers.
Turkey Tetrazzini

4 oz. thin spaghetti, 1 can cream of chicken soup, 1/2 c. milk, 1/4 cup diced green pepper, 1/2 c. mayonnaise, 1 tablespoon minced onion, 2 cups diced, cooked turkey or chicken, 1 cup shredded cheddar cheese

Cook spaghetti as directed on box. Mix all other ingredients, add cooked spaghetti and mix well. Place in baking dish. Spread cheese on top and bake at 375 until bubbly and browned, about 30 minutes. Makes 6 servings.

This is so
easy
, and my boys really like it.
Hope you do, too!
If you'd like to join in
, post a recipe on your blog, leave a comment and your address, and we'll come around to see you.
Have a great week.

Happy eating!