Wednesday, March 10, 2010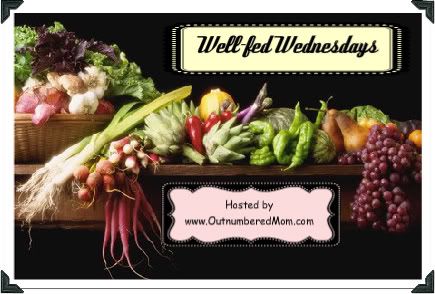 Here's another easy,
family-friendly recipe
for you to try.
It's
so much easier than any of my other lasagne recipes
, and my boys all like it. It's not super-spicy (which is just fine with my "meat and potatoes" bunch), but I'm sure you could add spices as needed.
EXTRA-EASY LASAGNE

3/4 lb. ground beef, 3 cups traditional spaghetti sauce (whatever bottled brand you prefer), 6 DRY lasagne noodles, 1 container (15 oz.) ricotta or cottage cheese, 2 cups shredded mozzarella, 1/4 cup water

Brown ground beef and add spaghetti sauce. Heat through, stirring often. In 2 qt. oblong baking dish, spread 1 1/2 cups spaghetti sauce mixture. Top with 3 noodles, half the ricottta, and half the mozzarella; repeat. Top with remaining spaghetti sauce mixture. Slowly pour water around inside edge of dish; cover. Bake at 375 for 45 minutes. Uncover and bake 10 more minutes. Let stand 10 minutes. Makes 8 servings.

This goes together quickly and my boys love it. If there's any left over, I freeze the squares wrapped in plastic wrap. The boys call them "lasagne bricks"!
Give it a try. Hope you enjoy.
If you have a recipe to share with us, just leave a comment with your address, and we'll all come 'round to see you!
Happy eating!