Tuesday, January 19, 2010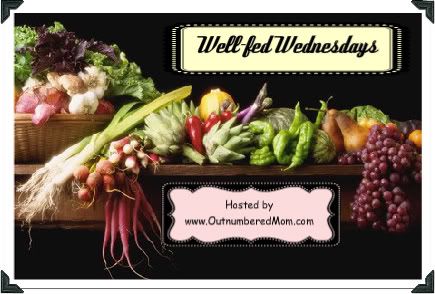 It's time for some
family-friendly recipes
!
This is a spot for sharing -- for give and take. Each Wednesday, I'll post a recipe that has been a family favorite at the Groves house. Come on over and see if it will work for your family.
Then, post a family-friendly recipe on YOUR blog, and sign up using Mr. Linky. He'll be posted under my first offering tomorrow. We'll visit each other and gather some great recipes!
A few suggestions:
Think quick, easy recipes with few ingredients.

Think kid-friendly.

Think nutritious.
If your recipe doesn't fill the bill for all three, well -- just strive for
one!
When you post your recipe, tell us two things:
1. Why is this a favorite of
yours
?
2. Why is it a favorite of the
family
?
Come back on Wednesday and see which family recipe makes the cut at our house. Don't forget to click Mr. Linky tomrrow to join in, and feel free to grab the
Well-fed Wednesdays
button.
Join us around the table. Happy cooking and eating!
Laura